In tragic news, Bob Lee, a 43-year-old technology executive and the creator of Cash App, was stabbed to death in San Francisco early on Tuesday. San Francisco Police received a stabbing report at 2:35 am on Main Street and found Lee suffering from apparent stab wounds. Despite being taken to a hospital, he succumbed to his injuries.
Although the police did not initially identify the victim, MobileCoin, a cryptocurrency platform, confirmed Lee's death.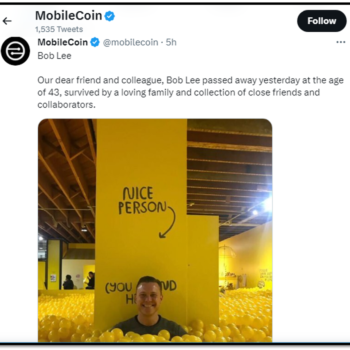 Lee joined MobileCoin as an early-stage investor and advisor before becoming the company's chief product officer. MobileCoin CEO, Josh Goldbard, issued a statement expressing his grief and honoring Lee's contributions to the tech industry.
Lee was a prominent figure in the tech world, having previously served as the chief technology officer at Square, where he developed Cash App. His work and vision significantly impacted the industry and inspired many in the field.
The news of Lee's untimely death sent shockwaves throughout the tech community, with many expressing their condolences and sadness on social media. Prominent venture capitalist Ron Conway tweeted that Lee's loss was an immense tragedy and that the entire tech community mourned his passing.
The police have not yet released any further information regarding the circumstances surrounding Lee's stabbing, but the investigation is currently active and ongoing.