Easter is the perfect time to bond with family and kids, enjoy the great outdoors, and let yourself lose by indulging in fun activities. Unfortunately, many people struggle each year to decide what to do during the Easter holiday. As a result, some have a boring hangover, others spend most of their time at the church, whereas others do nothing.
But Rather than letting the holidays go to waste, seize the opportunity to have a thrilling time and make lasting memories. Let us help you discover some fun activities for this Easter that will make the festive time unforgettable for you and your loved ones.
The Best Things to Do on Easter 2023
Whether you are looking to evade boring Easter weekends or need fresh ideas on what to do this year, we have charted out some terrific plans to make your Easter 2023 holidays memorable.
Bear in mind you need three to four days to plan for, so you can squeeze one of these enjoyable activities into your schedule. Below is the list of thrilling things to do this Easter.
1.    Embark on a Camping Trip
If you're lucky enough to have a camping spot nearby or the flexibility to take a short holiday, Easter is a perfect time to make the most of it. Since the holiday typically falls in the spring or fall, the weather is ideal for outdoor activities like camping. One added benefit of camping during Easter is that you can avoid the crowds of the busy summer season and enjoy a more peaceful experience.
If you've been postponing a camping trip to a quieter time of year, Easter is the perfect opportunity to give yourself a chance to relax in nature and escape city life's bustle. Our team has personally explored numerous camping spots, such as Minnesota, Laguna Beach, and San Francisco, so that you can choose from any of these for your next adventure.
But what if your budget is tight or you don't have the time to venture far from home? Don't worry! You can still enjoy a camping experience by camping in your backyard. All you need is a tent, a positive attitude, and a bit of creativity.
Backyard camping is a fun and affordable way to experience sleeping outdoors. Kids especially enjoy the make-believe aspect of camping and can have a blast with simple activities like roasting marshmallows over a bonfire and playing campsite games. So, don't let a tight budget or lack of time prevent you from having a memorable Easter experience – get creative and try backyard camping!
2.    Plan an Easter Egg Hunt.
There's nothing quite like a thrilling Easter egg hunt. Although typically geared towards children, adults can also enjoy this classic holiday activity. With the right chocolate eggs, even grown-ups will be eager to add more sweets to their baskets!
But don't be fooled. Planning an egg hunt requires more than just randomly placing eggs around your yard. There are many ways to make this year's egg hunt even more special.
Consider adding puzzles, clues, and anticipation to create an exciting egg hunt. It's also an excellent opportunity to bond with friends and family. If chocolate eggs alone don't motivate older kids and adults, consider offering prizes for the most eggs found. Be creative and have fun!
It's best to hold the egg hunt outside if possible. However, if the weather is not ideal, you can always have an indoor egg hunt. During the pandemic, some people have even organized virtual egg hunts!
3.    Have Fun with Outdoor Games
Looking for an exciting way to spend Easter 2023? Why not engage in outdoor games to stay active and celebrate the holiday? Don't worry, outdoor games aren't just for kids – there are plenty of games that adults can enjoy too, and the memories made will be worth it.
When planning outdoor games for the occasion, make sure they suit everyone's skill levels. Remember, friendly competition is always enjoyable; the best games are those that anyone can play and win.
Here are a few outdoor game ideas to keep you busy this Easter:
Egg balancing races: Try the classic egg and spoon race or add an extra challenge by creating an obstacle course with an egg.
Easter egg toss: Take turns tossing hard-boiled eggs to see who can get them closest to a designated target or box.
Pinata with eggs: Put a twist on a classic pinata by filling it with different types of chocolate and marshmallow eggs instead of regular candy.
Backyard bowling: Make a bowling course using tin cans, plastic boxes, or tissue rolls and take turns seeing who can knock down the most objects with eggs.
Get ready for some outdoor fun this Easter!
4.    Organize a Picnic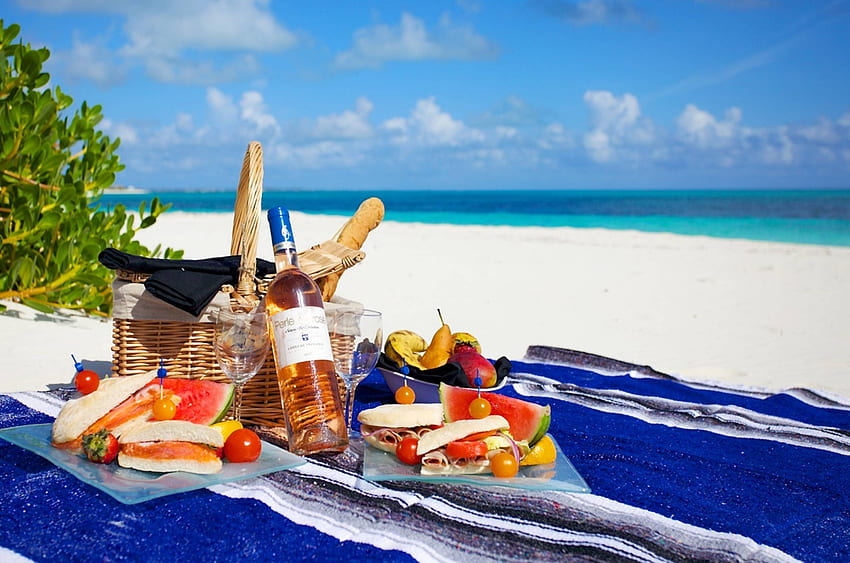 Easter is the perfect time to head outdoors and enjoy a fun-filled picnic with your friends and family. Don't worry, picnics aren't just for kids, adults can have just as much fun too! To ensure a successful picnic, planning and preparing everything in advance is best. And keep a backup plan in case of harsh weather.
When selecting food for your picnic, choose items that are easy to carry, won't spoil easily, and can be eaten without creating a mess. Classics like sandwiches, burgers, hot dogs, and salads are always a hit.
If you're planning a barbeque, select an area where outdoor fires are permitted and follow all safety protocols.
Add some Easter-themed dishes like bunny-shaped patties, egg sandwiches, and other holiday-themed treats to make your picnic special. But don't feel like you must go all out – simple and easy-to-eat foods will do just fine.
Ultimately, the goal is to spend quality time with loved ones and create cherished memories. So get your friends and family together and have a picnic outside! And in case the weather doesn't cooperate, have a backup plan to move your picnic indoors.
5.    Cook Meals for Family and Friends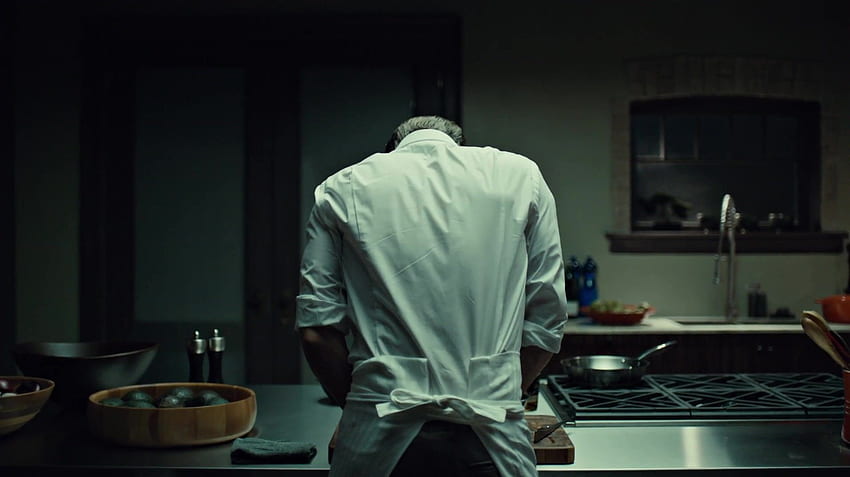 Easter is a perfect time to gather with friends and family and share a meal together. Cooking for your loved ones can be a wonderful way to show your appreciation for them and create lasting memories. Whether you prefer a traditional Easter feast or something a little different, there are plenty of options to choose from.
To start, consider what type of meal you want to serve. For example, do you want a classic ham or try something different, like roasted lamb or grilled seafood? Once you have a main course in mind, you can plan your sides and desserts accordingly.
If you're looking for Easter-themed dishes, there are plenty of options to choose from. Having an adventurous spirit? Try making your own Easter chocolates or candy.
When planning your meal, consider any dietary restrictions or preferences your guests may have. Having a few vegetarian or gluten-free options is always a good idea so everyone can enjoy the meal.
Don't forget to create a festive atmosphere for your gathering. For example, you could decorate the table with Easter-themed centerpieces or place settings or even create a fun Easter egg hunt for your guests.
Here are some delicious meal ideas for you to cook for your loved ones on this particular occasion:
Roast lamb: A classic Easter dish, roast lamb is perfect for a special family gathering. Serve it with roasted vegetables like potatoes, carrots, and parsnips.
Ham: Another popular Easter dish, ham can be glazed with a sweet and savory sauce, such as honey mustard or pineapple.
Turkey: If you prefer turkey to ham or lamb, a roasted turkey is a great option. Serve it with stuffing, gravy, and cranberry sauce.
Quiche: It's a versatile dish that can be customized to suit your taste. You can make a traditional quiche Lorraine with bacon and cheese or a vegetarian quiche with spinach and feta.
Salmon: If you're looking for a lighter option, grilled or roasted salmon is a healthy and delicious choice. Serve it with a side of asparagus or a fresh salad.
Vegetarian lasagna: For a meat-free option, try making a vegetarian lasagna with layers of vegetables, cheese, and tomato sauce. It's a hearty and satisfying meal that everyone will enjoy.
Deviled eggs: A classic appetizer that is perfect for Easter. You can customize the filling with different herbs and spices or add some bacon or smoked salmon for extra flavor.
No matter what you choose to cook, enjoy the holiday season to the fullest with your loved ones.
6.    Try Your Hands at Desserts
Easter is the perfect time to indulge in some sweet treats, and what better way to do so than by trying your hand at desserts? Various dessert recipes are perfect for Easter, ranging from classic favorites to more unique and creative options. Here are some ideas to get you rolling:
Hot Cross Buns: These traditional buns are a classic Easter treat that is easy to make and always delicious.
Carrot Cake: Carrot, spice, and cream cheese frosting make this cake moist and flavorful. It's the perfect dessert for Easter!
Easter Sugar Cookies: Whip up a batch of these adorable cookies and decorate them with pastel colored frosting and sprinkles for a festive touch.
Lemon Bars: A tangy and sweet dessert that's perfect for spring. Featuring a buttery shortbread crust and lemon filling, these bars are a treat for any lemon lover.
Chocolate Easter Eggs: Making your own chocolate Easter eggs can be a fun and rewarding activity. Fill them with your favorite candies or even homemade ganache.
Fruit Tart: A light, refreshing dessert perfect for warmer weather. Fill a buttery tart crust with pastry cream and top with fresh berries for a delicious and colorful treat.
Having fun is the most important thing of making these desserts. And don't be afraid to get creative and add your own unique twist to these classic recipes!
7.    Invite Friends and Family over to Watch a Movie
Invite your friends and family over this Easter for a cozy movie night. It's a terrific way to spend time with loved ones and relax while enjoying great movies.
Set up a comfortable seating area with plenty of pillows and blankets to make your movie night special. Create a snug atmosphere with low lighting and the soothing fragrance of candles. And of course, don't forget the snacks! Popcorn, candy, and other movie snacks are a must.
Choose a selection of movies that everyone will enjoy. You can go for classic Easter movies like "It's the Easter Beagle, Charlie Brown" or "Hop," or choose from various genres such as comedies, thrillers, or dramas.
Make it even more fun by creating a movie-themed quiz or trivia game during the intermission. You can also encourage your guests to come in their favorite pajamas or comfy clothes for a true movie night experience.
8.    Do Decorative Work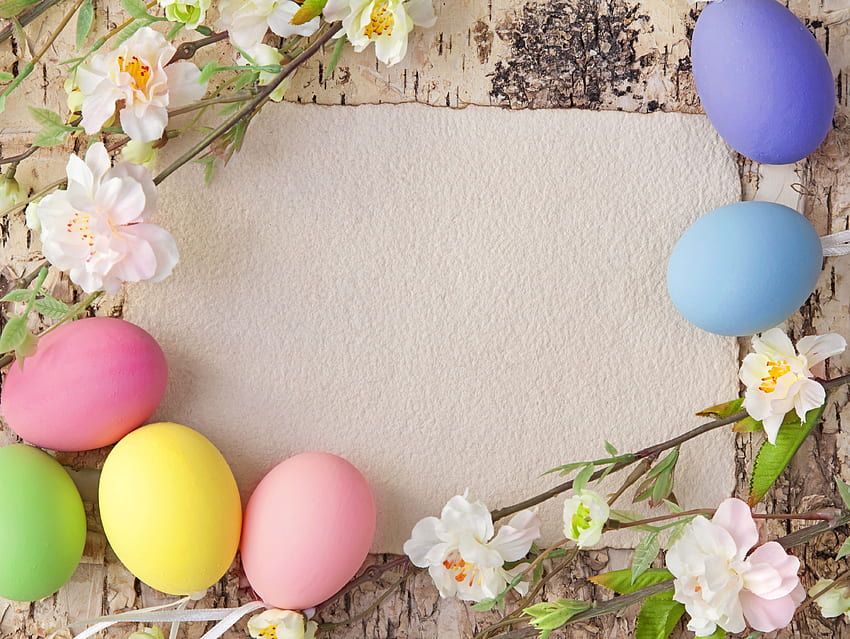 Easter is a great time to let your creativity shine and decorate your home or living space with festive decor. There are many ways to add a touch of Easter to your home, and it doesn't have to be expensive or time-consuming.
One of the easiest ways to decorate for Easter is to use traditional Easter symbols such as eggs, bunnies, and chicks. You can use these symbols in a variety of ways, such as creating Easter egg garlands, painting wooden or plastic eggs, or making Easter-themed wreaths for your front door.
You can also use fresh flowers to add a touch of spring to your home. Tulips, daffodils, and hyacinths are all great options and can be arranged in a vase or used to create a centerpiece for your dining table.
Another fun Easter decoration idea is to create a DIY Easter basket. You can use a traditional wicker basket or get creative and use a colorful bucket or even a flower pot. Fill the basket with Easter grass and add chocolate eggs, jellybeans, and other Easter candies. You can also add small toys or trinkets for children.
Feel free to add some Easter flair to your table settings. For example, you can use pastel-colored tablecloths and napkins and add Easter-themed placemats or coasters. You can also create a centerpiece using Easter decorations or fresh flowers.
In brief, Easter decorations are a fun and easy way to bring a touch of spring to your home and create a festive atmosphere for the holiday.
9.    Dress Up for the Special Occasion
Do you love drama or dressing up for special occasions? Easter is the perfect time to put on a play or dress up as your favorite character. It may not be Halloween, but dressing up for Easter can still be a blast. If you have children, you can organize an Easter play in your neighborhood or dress up your kids for an egg hunt.
As an adult, you can also have fun by dressing up. Remember your surroundings and personal style when dressing up for Easter, so you don't go overboard. Some women may be content with wearing simple bunny lashes, while others may want to dress up in a full bunny costume.
For a more casual approach, you can wear an Easter-themed t-shirt. Dressing up for the occasion will make you feel like it's Easter, and you may even change your plans for the weekend.
10. Attend Easter Services at the Church
Attending church is an important part of Easter for many people. It's a time for reflection, gratitude, and celebration of new beginnings. Many churches offer special services during Easter, such as Easter vigil, sunrise service, and Easter Sunday Mass.
If you are planning to attend church this Easter, it's essential to check the schedule and plan ahead. Churches can get crowded during Easter, so arrive early to ensure you get a seat. Dress appropriately for the occasion and remember to be respectful of the religious significance of the holiday.
If you don't have a regular church, you can look up local churches in your area and check their schedules. Many churches welcome visitors and newcomers, so don't hesitate to attend a service even if you haven't been before.
Attending church is an excellent way to connect with your faith, meet new people, and celebrate the holiday with your community.
How will the Weather be for Easter 2023?
Weather can influence people's plans and attitudes sometimes. In some cases, it may be true that your Easter 2023 plans get affected by bad weather. However, many activities can still be enjoyed regardless of the weather.
As any eager kid will tell you, it's all about mindset. So, while it's fine to keep an eye on the forecast for Easter, don't let it determine your mood! Since this Easter will fall on April 9, Sunday the weather is expected to be pleasant or moderate. It will be ideal for exploring the great outdoors, barbecuing, or going on camping trips and vacations.
However, even if the weather turns gray and rainy on Easter in your area, don't let it ruin your plans or your mood. Plenty of indoor activities can make your Easter weekend enjoyable, even if the weather isn't perfect for outdoor fun.
Remember, always have a backup plan for the weather!"
Final Thoughts
Easter is a fantastic time to enjoy various activities. From cooking delicious meals and desserts to trying out new crafts and decorations, there are many ways to have a fun-filled Easter weekend.