In the era of online entertainment, there are numerous options available for streaming and downloading your favorite content. However, not all of them are safe, legal, or reliable. One such app that has gained popularity among users is ThopTV, which offers a vast collection of live TV channels, movies, web series, and more for free. But it's essential to note that ThopTV is not a legitimate app and can expose you to risks such as malware, legal issues, and data theft.
To ensure a safe and enjoyable streaming experience, we have compiled a list of the best ThopTV alternatives that offer legal and secure platforms for live TV streaming and downloading. These apps provide a wide range of content to cater to your entertainment needs. Whether you enjoy sports, news, movies, or any other genre, these alternatives have got you covered. Let's explore some of the top ThopTV alternative apps you can try in 2023!
1. Hotstar
Hotstar stands as one of the most popular and widely used streaming platforms in India and abroad. It boasts an extensive library of content, including live TV channels, movies, web series, sports, news, and more. Hotstar offers content in various languages and genres, like Hindi, English, Tamil, Telugu, Malayalam, Kannada, Bengali, and Marathi. Additionally, it features exclusive content from Disney+, HBO, Showtime, Star World, and more.
Users can pick between free and premium plans on Hotstar. The free plan enables you to watch selected content with ads, while the premium plan grants access to all content without any ads. The premium subscription also allows you to download content for offline viewing and stream on multiple devices simultaneously. Hotstar supports various devices, including smartphones, tablets, laptops, smart TVs, Fire TV Stick, Chromecast, and more.
Hotstar is an excellent ThopTV alternative due to its high-quality streaming experience, user-friendly interface, and reliable performance. With a diverse range of content, Hotstar caters to different preferences and moods.
2. JioTV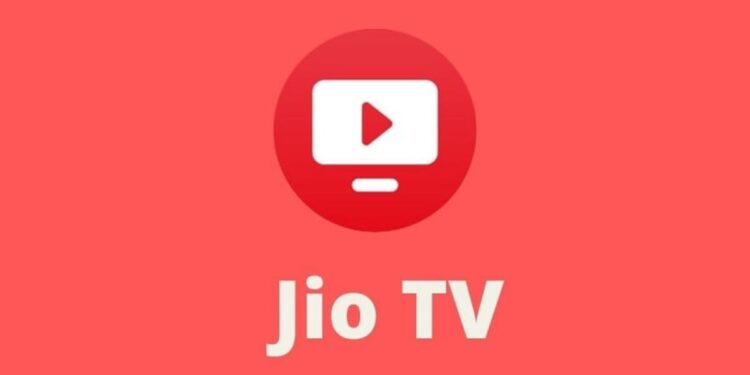 Another alternative of ThopTV app is Jio TV, which provides free live TV streaming. If you are a Jio user, you can access over 600+ channels across multiple categories such as entertainment, sports, news, music, kids, regional, devotional, and more. It supports channels in various languages, including Hindi, English, Tamil, and many others.
JioTV offers a seamless streaming experience with its intuitive interface and extensive channel lineup. It allows users to catch up on their favorite shows and programs with its 7-day catch-up feature. The app also provides features like pause and play, rewind, and forward for convenient viewing. JioTV is exclusively available to Jio users and can be accessed on smartphones and tablets.
3. Netflix
Netflix is a globally recognized streaming platform that needs no introduction. A vast collection of movies, television shows, documentaries, and original content is available in the library. Netflix provides an unmatched streaming experience, catering to a broad range of genres and preferences. With a user-friendly interface, personalized recommendations, and seamless playback, Netflix remains one of the top choices for streaming enthusiasts.
To access Netflix's extensive content library, users need to subscribe to one of its plans. Netflix offers different plans with varying features, including high-definition and ultra-high-definition streaming, multiple screens, and offline downloads. Whether you want to binge-watch your favorite TV series or discover new movies, Netflix has something for everyone.
Netflix has a global presence, operating in over 190 countries. However, subscriber counts vary across regions due to differences in infrastructure and population. In Q1 2022, the U.S. and Canada boasted 74.58 million subscribers, closely followed by Europe, the Middle East, and Africa, with 73.73 million subscribers.
4. Amazon Prime Video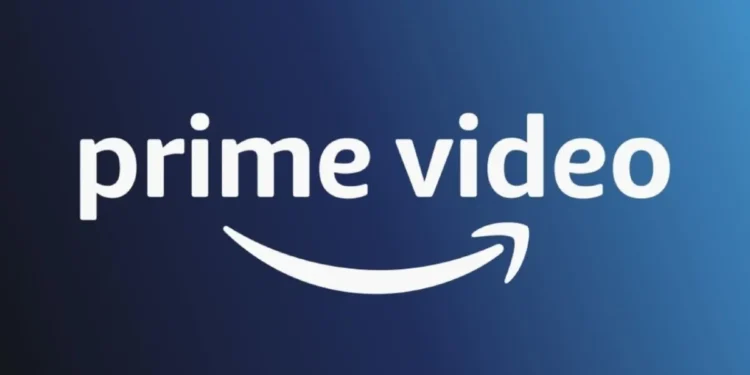 Another popular streaming service is Amazon Prime Video, which rivals the ThopTV app in terms of content and features. It provides a wide selection of movies, TV shows, original series, and documentaries. Users can enjoy exclusive content with Amazon Prime Video, including award-winning originals like "The Marvelous Mrs. Maisel" and "The Boys."
Amazon Prime Video offers both on-demand streaming and live TV options. It features an intuitive interface, personalized recommendations, and the ability to create multiple user profiles. Subscribers also benefit from additional perks like free and fast shipping on Amazon, access to Prime Music, and Kindle e-books.
5. Hulu
Hulu is a streaming platform that focuses on providing the latest TV shows, current seasons, and exclusive content. It offers a vast library of on-demand content, including popular TV series from various networks. Hulu's diverse collection caters to different tastes, featuring genres such as drama, comedy, reality TV, documentaries, and more.
Hulu offers different subscription plans, including ad-supported and ad-free options. Subscribers can enjoy unlimited access to their favorite shows and movies and the flexibility to stream on multiple devices. Additionally, Hulu offers exclusive content like Hulu Originals, allowing users to add premium networks like HBO and Showtime to their subscriptions.
See More: Hulu Login: A Comprehensive Guide on How to Sign in and Troubleshoot Common Issues
Frequently Asked Questions
Q1: Is ThopTV a legal app?
A: No, ThopTV APK is not a legal app. It provides access to copyrighted content without proper licensing, infringing on intellectual property rights.
Q2: What are the risks of using ThopTV?
A: Using apps like ThopTV can expose you to various risks, including malware infections, legal issues due to copyright infringement, and potential data theft.
Q3: Are ThopTV alternatives safe to use?
A: Yes, the app is safe to use as they are legal streaming platforms that comply with copyright laws. However, it's always recommended to download apps from official sources and use reliable antivirus software for added security.
Q4: Do ThopTV alternatives require a subscription?
A: Some alternative apps offer both free and premium subscription plans. While the free plans may have limited features and display ads, the premium plans generally provide ad-free streaming, offline downloads, and additional benefits.
Q5: Can I watch live TV on ThopTV alternatives?
A: Yes, most alternatives mentioned in this article offer live TV streaming and on-demand content. They provide access to a wide range of channels, including sports, news, entertainment, and more.
Q6: Can I download content for offline viewing on ThopTV alternatives?
A: Yes, you can find more than one alternative app for ThopTV that allow users to download content for offline viewing. This feature comes with their premium subscription plans and enables you to enjoy your favorite shows and movies even without an internet connection.
Q7: Can I stream ThopTV alternatives on multiple devices?
A: Yes, ThopTV alternate apps generally support streaming on multiple devices simultaneously. This feature is available with their premium plans, allowing you to enjoy content on various screens like smartphones, tablets, smart TVs, and more.
Q8: Can I access ThopTV alternatives outside of India?
A: Yes, most alternatives, like ThopTV mentioned above, are available internationally, allowing users to access their content from various countries. However, certain content restrictions may apply based on licensing agreements.
Concluding Thoughts
In conclusion, while the ThopTV application may have garnered attention for its extensive content library, it is crucial to prioritize safety, legality, and reliability when it comes to streaming and downloading. The alternatives offer legal and secure platforms for live TV streaming and downloading. With their impressive content libraries, user-friendly interfaces, and enhanced features, these alternatives ensure an enjoyable and hassle-free entertainment experience. So, explore them by diving into a world of limitless entertainment while staying safe and legal!
Remember to choose the ThopTV alternative download that best aligns with your preferences, subscribe to the desired plans, and embark on a seamless streaming journey.