After iPhone iOS 17.0.2 update, iOS 18 is the next major update for Apple's mobile operating system. iOS 18 will bring new features, improvements, and enhancements to the iPhone and iPad. Here are some of the most anticipated features and changes the update will offer. On top of it, we will also tell you about the iOS 18 release date.
iOS 18 Release Date
Apple usually follows a predictable schedule when it comes to releasing new versions of iOS. Based on the previous years, we expect iOS 18 to be announced at the Worldwide Developers Conference (WWDC) in June 2024, followed by a series of beta testing phases for developers and public testers. The final version of Apple iOS 18 will likely be released in September or October 2024, together with the new iPhone models.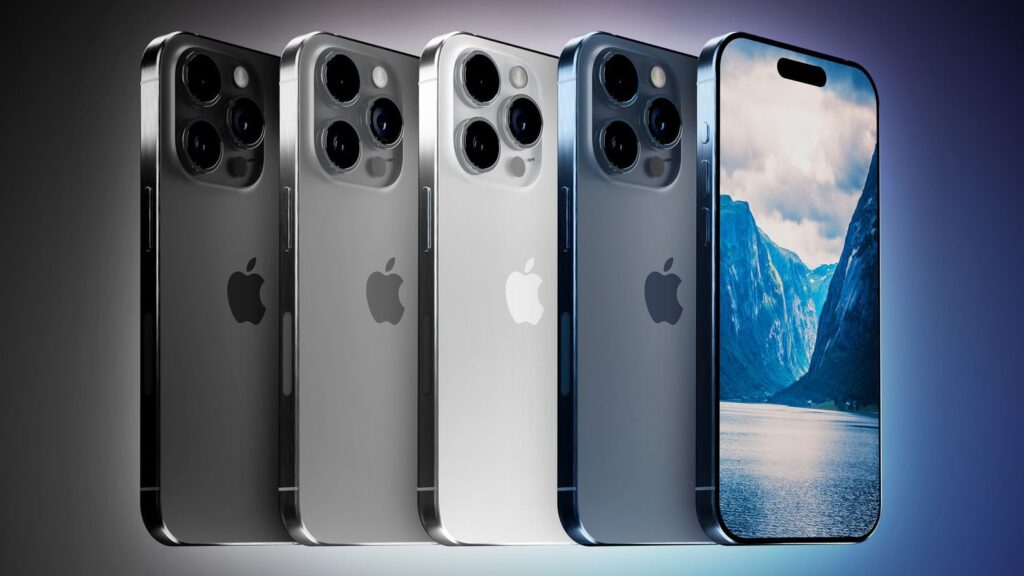 iOS 18 Features
While Apple has not officially revealed any details about iOS 18, some reports and rumors have suggested possible features and improvements that iPhone iOS 18 will bring. Here are some of them:
Smarter Siri
According to a report by The Information, Apple is working on making Siri more intelligent and capable of performing complex tasks with multiple steps using voice commands. For example, Siri could take a series of photos, turn them into a GIF, and send it to a friend in one go. Siri's functionality would be similar to the Shortcuts app but more intuitive and seamless. Apple is also reportedly working on improving Siri's integration with third-party apps, allowing users to control and interact with a wider range of apps using voice commands.
Improved Maps and Navigation 
Apple Maps is expected to be updated with better visuals, including 3D landmarks and enhanced road information. Maps would also offer features like 360-degree views of selected locations and improved transit directions. Apple could also introduce new features like indoor mapping, augmented reality navigation, and crowd-sourced data.
Wireless OS Recovery 
One of the most requested features for iOS is the ability to recover the device without connecting it to a computer or another device. According to a patent filed by Apple, iOS 18 could introduce a wireless OS recovery feature that would allow users to restore their device over Wi-Fi or cellular networks. This would be useful in case of software issues or errors that prevent the device from booting up normally.
DualSense Support 
Apple has already added support for PlayStation 5 and Xbox Series X controllers in iOS 14.5. However, iOS 18 could take it further by supporting the DualSense controller's adaptive triggers and haptic feedback. This would enhance the gaming experience on iPhone and iPad, especially for games that support these features.
App Improvements 
Apple is also expected to improve some existing apps with new features and enhancements. For example, Messages could get new options for group chats, such as custom reactions, pinned messages, and mentions. Safari could get a redesigned tab bar, extension support, and more privacy controls. Health could get new metrics, such as blood pressure, glucose, and hydration levels. Photos could get new editing tools, filters, and effects.
iOS 18 Supported Devices
Apple usually drops support for some older devices with every new iOS update. Based on the previous trends, we can expect iOS 18 to be compatible with the following devices:
iPhone 7 and later

iPad Air (3rd generation) and later

iPad (6th generation) and later

iPad mini (5th generation) and later

iPad Pro (all models)

iPod touch (7th generation)
iOS 18 FAQs
Here are some of the frequently asked questions about iOS 18:
Q1: How can I download iOS 18?
A: You can download iOS 18 when it is officially released by going to Settings > General > Software Update on your device. If this does not work, connect your device to a laptop or computer and use iTunes or Finder to update your device.  
Q2: How can I join the iOS 18 beta program?
A: You can join the iOS 18 beta program by signing up on Apple's website using your Apple ID. You can then download a profile on your device that will allow you to receive beta updates over the phone.
Q3: What are the benefits of updating to iOS 18?
A: Updating to iOS 18 will give you access to new features, improvements, and enhancements that will make your device more powerful, secure, and enjoyable.
Q4: What are the risks of updating to iOS 18?
A: Updating to iOS 18 may also introduce bugs, glitches, or compatibility issues affecting your device's performance or functionality. You should back up your device before updating and avoid updating if you rely on it for critical tasks or activities
Here is related article: Apple's iOS 17 and iPadOS 17: Boosting Productivity and Creativity